In 1960, the group known as the Four Lovers evolved into the Four Seasons,
with Frankie Valli as the lead singer, Bob Gaudio (formerly of the Royal Teens)
on keyboards and tenor vocals, Tommy DeVito on lead guitar and baritone vocals
and Nick Massi on electric bass and bass vocals.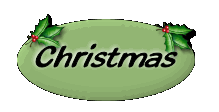 Click on the Menu button to go back to the 60's Menu






Share this page with your friends and family




Your Listening To "Stay"

"Stay" is a doo-wop song written by Maurice Williams and first recorded in 1960 by Williams with his group the Zodiacs.
Commercially successful versions were later also issued by The Hollies, The Four Seasons and Jackson Browne.
The song was written by Williams in 1953 when he was 15 years old.
He had been trying to convince his date not to go home at 10 o'clock as she was supposed to.
He lost the argument, but as he was to relate years later, "Like a flood, the words just came to me."
The original recording of "Stay" remains the shortest single ever to reach the top of the American record charts,
at 1 minute 36 seconds in length.

Copyright © 2017-2021 Black Rose Design.
(All Photos and Graphics are Property of blackrosedesign.com).
Music and lyrics to songs are used for entertainment purposes only and all copyrights belong to the rightful owner.