In 1960, the group known as the Four Lovers evolved into the Four Seasons,
with Frankie Valli as the lead singer, Bob Gaudio (formerly of the Royal Teens)
on keyboards and tenor vocals, Tommy DeVito on lead guitar and baritone vocals
and Nick Massi on electric bass and bass vocals.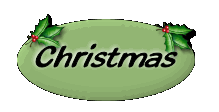 Click on the Menu button to go back to the 60's Menu






Share this page with your friends and family




Your Listening To "Walk Like A Man"

Written by &copy Bob Crewe and &copy Bob Gaudio and originally recorded by &copy The Four Seasons.
Released in 1963 and reaching the top of the Billboard Hot 100 on March 2, 1963 and remaining
there for three weeks. "Walk Like a Man" also went to number three on the R&B singles chart.



Copyright © 2017 (Sherri) Black Rose Design.
(All Photos and Graphics are Property of blackrosedesign.com).
Music and lyrics to songs are used for entertainment purposes only and all copyrights belong to the rightful owner.